David Aftab Ansari, University of Chicago
Cultural Expertise and Triage: Context, Mediation, and Treatment Management in Psychiatric Services in Paris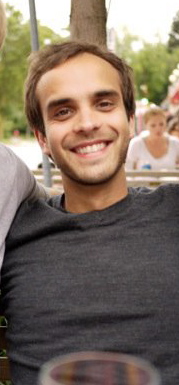 In the broadest sense, my research explores the kinds of knowledge used within mental health and psychiatric settings.  I am interested in the institutional cultures of specialized mental health facilities and I focus on the kinds of practices and expertise used within these facilities.  More specifically, I am interested in how practitioners' consultations with their patients and dialogue with their colleagues are impacted by and shape institutional ideologies.  In this sense, I consider the value that is attributed to various ways of understanding distress and disorder, and I explore how these understandings become incorporated into diagnoses and treatment plans.  My fieldwork analyzes sites in psychiatric and mental health service settings in which different—and often competing—ways of knowing about mental illness intersect.  Moreover, this type of an analysis of seemingly straightforward or absolute concepts (such as best practices, resource management, and diagnostic classifications) requires a critical understanding of far more abstract ideas (such as authority, deservingness, and specificity).  My research has been shaped by research in the areas of psychological and medical anthropology, the study of language and culture, and conceptual studies of science and technology.  My academic home, the Department of Comparative Human Development at the University of Chicago, is an ideal setting to explore the intersections of these domains because of its commitment to interdisciplinary research.
My current project considers two specialized mental health centers in France that work with mobile groups such as refugees, asylum seekers, and individuals without stable housing.  I am currently exploring how practitioners in these centers, made up of psychiatrists, psychologists, and social workers, work to develop rehabilitation and treatment strategies that address the unique needs and understandings of each their patients while remaining universally available to all patients.  These practitioners used specialized approaches that account for socio-political constraints such as precarious living conditions and undocumented statuses and patients' own modes of explanation for their experiences of disorder, in addition to their complex psychiatric and medical histories.  My project specifically considers the kinds of evidence that demonstrate the complexity of each patient's case, thereby necessitating their treatment at these specialized centers.  These centers receive referrals from numerous psychiatric, social welfare, educational, and judicial institutions to take on patients, but are unable to take on every referral.  Therefore, I consider the logic behind the practices of patient selection and how this logic becomes interpreted by practitioners within and outside of these centers.  In other words, I explore how the expertise required to select patients becomes transmitted through training programs for students in the fields of medicine, clinical psychology, and social work.  This is a particularly fascinating project within a French context as the ideas about specialized services for migrant groups often engage with broader discourses concerning belonging and identity.
I am incredibly grateful to the Lemelson Fund and the Society for Psychological Anthropology for the opportunity to travel to France to conduct this fieldwork. While in France, I was able to develop lasting professional connections that will be essential as I move to complete my dissertation proposal during the upcoming year.  I am also honored to present this research at the annual meeting of the American Anthropological Association in Chicago.
 Jessica Cooper, Princeton University
The Therapeutics of Criminal Adjudication: An Ethnographic Analysis of the San Francisco Behavioral Health Court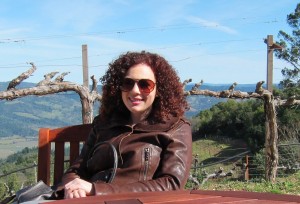 My research explores the translocation of health policy into the domain of American criminal justice. I probe this overlapping of domains by conducting ethnographic research on the San Francisco Behavioral Health Court (SFBHC), a unique, nonadversarial criminal courtroom designed to adjudicate offenders with psychiatric illness as demonstrated by a DSM diagnosis. The SFBHC works to remove these individuals from carceral settings and shift them to therapeutic housing and care sponsored by the Department of Public Health and local community resources. The court plays an active role in monitoring offenders' progress towards mental health through weekly conferences with clinical and legal teams, in conjunction with face-to-face reviews with the offender and judge. My research investigates the multileveled ramifications of the importation of healthcare into the criminal justice system. First, I consider shifts in subjectivity as all actors, from lawyers to frequently-indigent clients, are forced to grapple with a novel method of adjudication with implicit assumptions for the notions of responsibility and health. On an institutional level, I examine the processes of the court itself. The court configures itself as a tight-knit working group with a unique perspective on governance and the therapeutic role of the state. Lastly, I turn to the epistemological impact of the combination of medicine and law by untangling the ways in which clinical and legal actors translate their respective languages of expertise to one another.
Laura Horton, University of Chicago
Language Emergence and Acquisition at Home and School: Multimodal Communication Systems in a Guatemalan Highland Community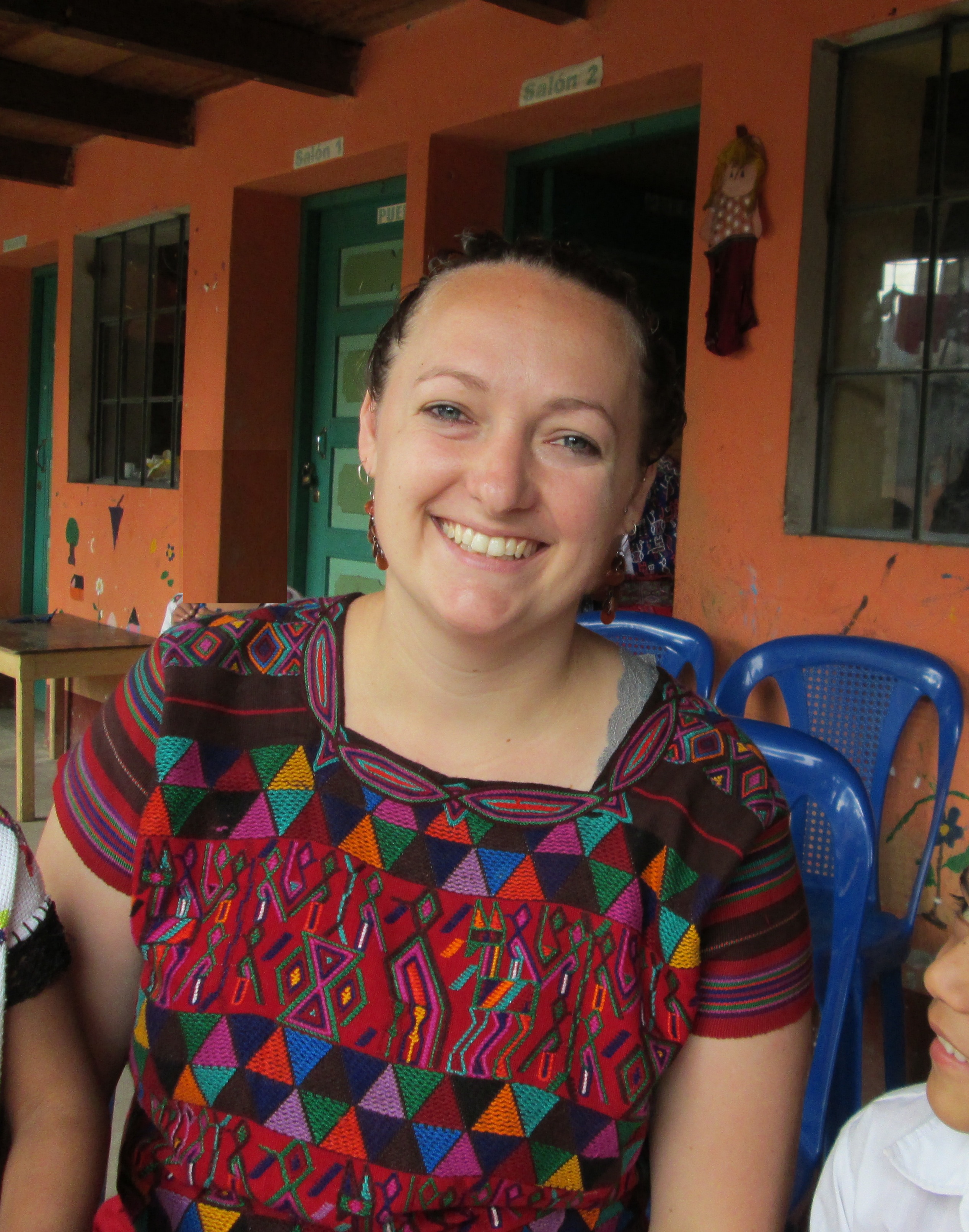 My work centers on the experiences of children with hearing loss in a highland Maya community in Guatemala and how their strategies for communication and engagement with other members of their family and community can inform our understanding of language acquisition, emergence and socialization. I hope to consider the relative contribution of parents, siblings and peers to the development of gestural communication by children who are deaf and do not have access to a sign language. These children have limited linguistic input during the typical time course of language acquisition but they construct their own systems for communication that exhibit many properties of language (Goldin-Meadow 2003). The children and families I work with offer a unique window into language practices in "micro-communities" at the level of families with multiple deaf members and a small local school for special education with several deaf students.
I use a variety of methods to address questions of language socialization, acquisition and use, including participant observation, interviews and elicited data. With children, I utilize elicitation materials and methods common to other studies of homesigners and young sign language users (Wang et al, 1993; Flaherty & Goldin-Meadow 2013; Brentari et al 2012; Brentari et al 2013). I will thus be able to compare children with similar physical circumstances (hearing deficits) across cultural and linguistic settings.
With the generous support of the Lemelson/Society for Psychological Anthropology Pre-Dissertation Award, I was able to conduct pilot research in Nebaj, Guatemala during the summer of 2013. This research enabled me to establish a network of contacts, engage in participant observation at a local school for special education and assess the feasibility of future research in this region. I also collected video data and developed relationships with potential participants and their families.
Afshan Kamrudin, Southern Methodist University
Stigmatized Identities and Psychological Well-being: Queer and Muslim in South Africa and the United States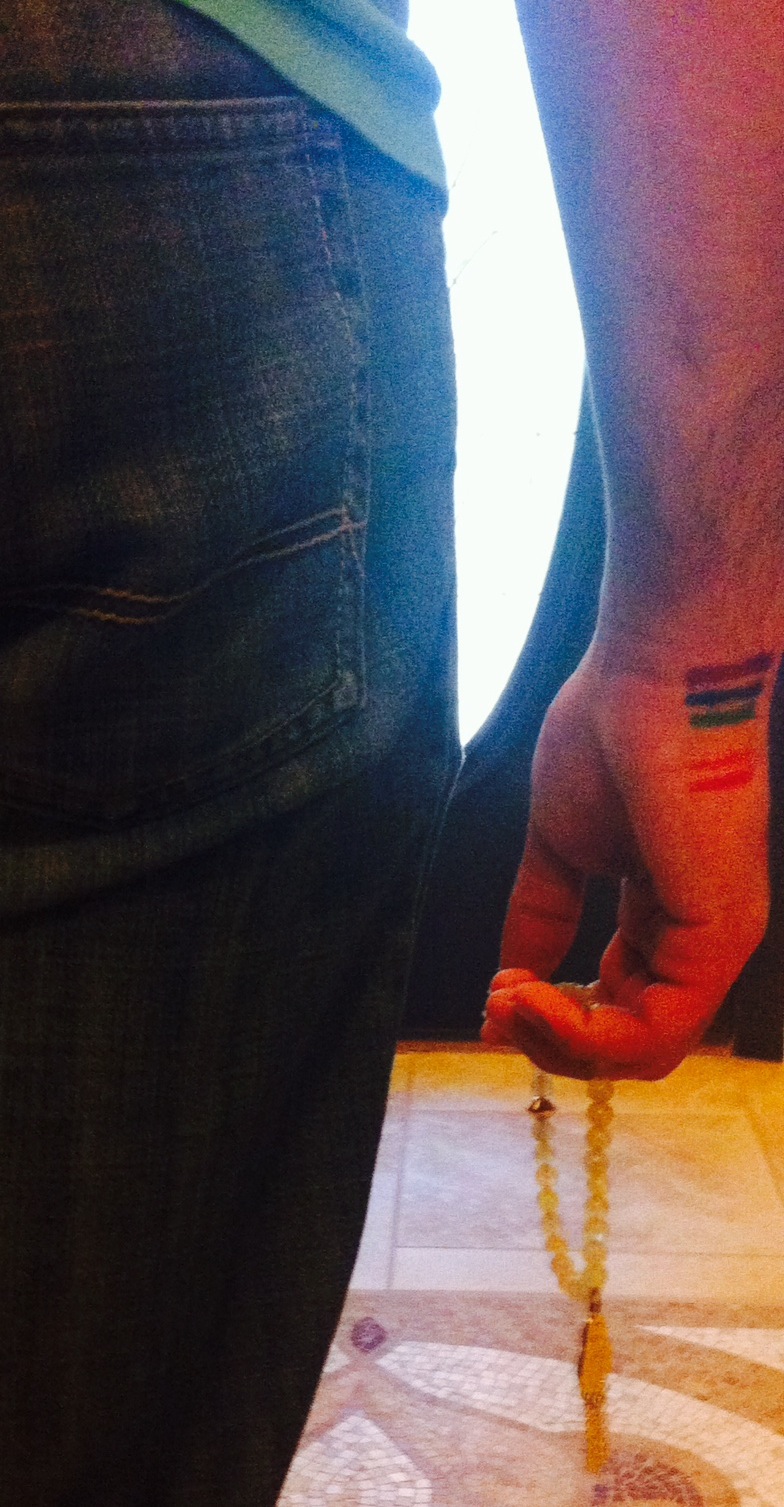 Queer. Muslim. To some, these identities embody a contradiction that simply cannot exist and to others being queer and Muslim is a cross to bear, a scarlet letter. Sexuality is intimately tied to the spiritual experience of faith and the social experience of community and is often a source of distress for queer Muslims who struggle with the intersections of their multiple and seemingly dissonant identities. Culture and identity mediate psychological well being but the psychological well being of those who are both queer and Muslim is not well understood.  At the same time, the emergence of new forms of social organization occurring among queer Muslims and their social networks are establishing safe spaces for the expression of these seemingly incongruent identities. The materialization of these spaces is particularly pronounced in areas where Muslims are the minority. The social and cultural creation of institutions that restructure the perception of queer sexualities and Islam are afforded more political protections, but also face unique social challenges from local queer and Muslim communities. These changes, as perceived by queer Muslims, promise to offer support and guidance in reaching a balanced and holistic sense of self, and the creation and existence of these networks profoundly impact an individual's identity.
During the summer of 2013, The Lemelson/SPA Pre-Dissertation Fellowship allowed me to conduct two months of pilot research in Washington DC and Cape Town, South Africa, both places where these new forms of social organization have emerged and are particularly distinct because of accessibility to openly gay Imams (Muslim religious leader). This preliminary fieldwork was critical for me to establish the feasibility of accessing this otherwise hidden population. During my time in both Washington DC and South Africa, I was able to establish a network of contacts, and conduct pilot surveys, interviews, and participant observation.  The Lemelson/SPA fellowship has given me essential experience that will assist me with writing a successful dissertation proposal. I am grateful to the Robert Lemelson Foundation and SPA for this opportunity to advance in my anthropological pursuits.
Kelsey London Robbins, University of Chicago 
What is Recovery?: Understanding and Treating the Mental Distress of Adult Survivors of Childhood Clerical/Religious Sexual Abuse in Ireland
My research examines Irish not-for-profit organizations that provide psychotherapeutic and educational support to adults abused as children by Catholic clergy and members of lay religious orders. Such not-for-profit organizations began to emerge in the late 1990s in response to revelations that for decades physical, sexual, and emotional abuse had been endemic across schools, orphanages, hospitals, and other residential settings operated by Catholic orders and funded by the Irish government. Though each organization adopts different approaches and offers somewhat different services, all provide counseling to individuals who experienced childhood clerical/religious abuse, assist those individuals in understanding and navigating services provided by the government and by the Church, and based upon the perceived needs of those individuals, recommend and advocate for changes in government and ecclesiastical policies.
As entities that mediate between the abused individuals, the government, and the Church, these organizations are sites for the convergence of a variety of discourses concerning clerical/religious abuse – its causes, its treatment, and possibilities for healing the distress of those affected by it. Through my research I explore the discourses that inform the psychotherapeutic and educational services that these organizations provide, as well as those that inform the broader policy changes they recommend to governmental and ecclesiastical authorities. I ask: how might the engagement and reproduction of particular discourses affect client, government, and Church conceptions about what is needed for individual, institutional, and societal healing?
With the generous support of the Lemelson/SPA Fellowship, I was able to conduct preliminary fieldwork in Dublin this past summer. Over the course of two months, I conducted interviews at three organizations that provide a variety of support services to adults who experienced clerical/religious abuse as children. This research will form the basis of my master's thesis and has enabled me to make contacts essential for planning the fieldwork that will support my dissertation.
For further information on the Lemelson student fellowships, click here.
For information on past fellows, click here.