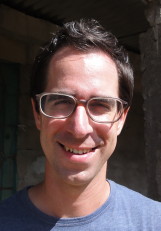 Christian Laheij, London School of Economics
Christian Laheij's research focuses on dispute management in the setting of an Islamic revival in Nampula City in northern Mozambique. In recent years, shanty towns in this city have witnessed a rapid transformation of the religious field. While the ranks of "chiefly" Islam and Sufism are dwindling, reformist mosques advocating scripturalism and encouraging Muslims to take Islam as the primary frame of reference by which to negotiate every aspect of life have grown exponentially. The research explores the effects of this transformation on the ways in which shanty town dwellers conceive of and manage their disputes.
Aided by the SPA/Lemelson fellowship award, Christian received specialized experimental psychology methods training at Dr. Joshua Greene's Moral Cognition Lab at Harvard University in preparation of his research. Among other methods, he trained in the design and implementation of factorial surveys in which respondents are presented with variations of hypothetical stories and asked to assess responsibility and assign punishment. Christian will use such surveys to generate insight into implicit reasoning patterns underpinning moral judgments, and how these co-vary with religious preferences in his field sites.