Autism Spectrum Disorders in Global, Local and Personal Perspective: A Cross-Cultural Workshop
Institute for Social Medicine, State University of Rio de Janeiro
September 11-14, 2015
Organizers: Clarice Rios and Elizabeth Fein
This workshop aims to consider autism across its experiential, intersubjective, and sociopolitical dimensions, addressing questions of self and society in the context of global health. Set at the Institute for Social Medicine at the State University of Rio de Janeiro, the workshop will build collaborations between North American psychological anthropologists and the South American intellectual tradition of Collective Health, an interdisciplinary field attentive to the social production of disease and health. Through comparative, cross-cultural collaborations, we will address historically elusive questions about the cross-contextual stability and local specificity of both autism spectrum disorders and the discourses that surround them. We will focus on ethnography as a means of connecting first-person understandings of human action and experience with broader discursive and regulatory practices. The workshop includes both small-group discussions among invited participants and public presentations to the community of clinical scholars, practitioners, parent activists and self-advocates in Rio de Janeiro.
Clarice Rios
State University of Rio de Janeiro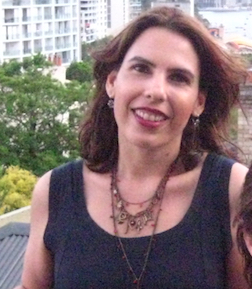 Clarice Rios is a postdoctoral research fellow at the Institute for Social Medicine, at the State University of Rio de Janeiro (UERJ). In her work she uses methodological and theoretical approaches from psychological anthropology to address the challenges and questions raised by the field of Collective Health in Brazil. Dr. Rios' current research explores the biopolitics of autism treatment within the Brazilian Unified Health System through the lens of person-centered ethnographic research. She is particularly interested in the notion of expertise and the ways in which education and health professionals become experts in autism. She is also interested in how the notion of expertise can be articulated with the experience of parents learning to deal with the challenges posed by their autistic child, and of autistic people learning to deal with the challenges posed by social life.
Elizabeth Fein 
Duquesne University
Elizabeth Fein is an Assistant Professor in the Department of Psychology at Duquesne University. Her work is situated at the intersection of culture, cognition and subjectivity, focusing especially on adolescents and adults in the United States with autism spectrum conditions and other neurodevelopmental differences. Her research and clinical practice is focused around two main questions: How do psychiatric and neurodevelopmental diagnoses, along with other ways of understanding embodied psychological, behavioral and experiential difference, shape the identity development of youth coming of age with these diagnoses? And how do the organization and practices of particular communities shape the manifestation and meaning of neurodevelopmental differences? In her clinical practice, Fein collaborates with role-playing gamers, improvisational theater groups, and other creative community-builders to develop sociocultural spaces within which people on the autism spectrum can flourish and thrive.