Comics and Medicine: Spaces of Care
University of California, Riverside
July 16-18, 2015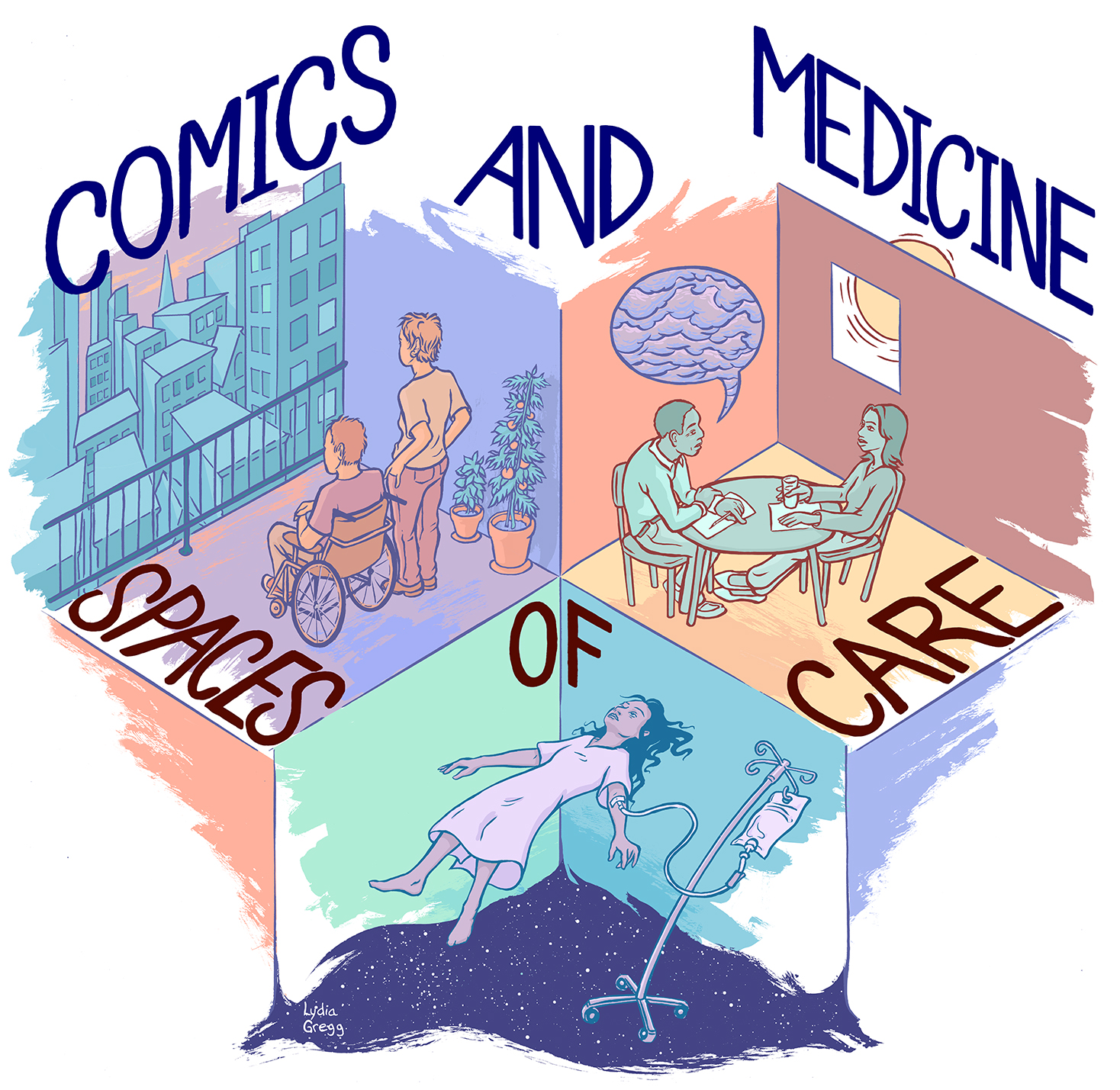 Organizers: Juliet McMullin (University of California, Riverside), Sherryl Vint, and David Lo (University of California, Riverside)
The Comics and Medicine: Spaces of Care conference is designed to generate a conversation about space as a critical element in health care and comics. A strength of comics is their ability to visualize care beyond medical settings to include geographic, physical, ideological, imaginative, temporal, and psychological spaces. Comics attend to the ordinary and chronic, as creators, collaborators, and readers, they allow us to explore details of lived experience, the context, embodied emotions and meaning centered acts. Conference attendees will discuss how comics enhance our understanding of illness and medical encounters across varying cultural worlds. The Center for Ideas and Society at the University of California, Riverside will host the 2015 Comics and Medicine Conference. Programming consists of two full days of plenary talks, concurrent sessions and workshops on July 17th – 18th with an opening reception, guest panel, and art exhibit on the evening of July 16th.
Click here for further information.
Juliet McMullin
University of California, Riverside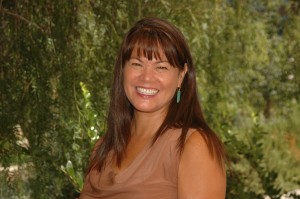 Juliet McMullin is an Associate Professor in the Department of Anthropology at the University of California, Riverside specializing in Cultural and Medical Anthropology. Dr. McMullin has had an enduring interest in the production of health knowledge and inequalities. The central focus of her work has been to understand the social organization and practice of medical knowledge as it is created and constrained within a political economy of health. Her research examines the contexts in which political struggles over health embody inequality and reflect efforts at reconfiguring individual subjectivities and social structures. These issues are explored through the topics of cancer, cultural meanings of health, and pediatric injury. Importantly, she has a passion for translating that interest to her work with local communities and students. She is the author of The Healthy Ancestor: Embodied Inequality and the Revitalization of Native Hawaiian Health, and co-editor of the School of Advanced Research volume Confronting Cancer: Metaphors, Advocacy, and Anthropology. Her current research examines the field of graphic medicine, the social and material role of graphic novels in narrative medicine and health inequalities.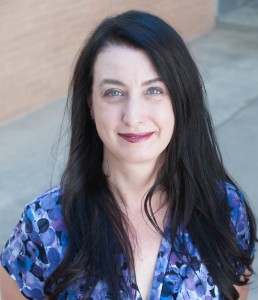 Sherryl Vint
Sherryl Vint's current research project, The Promissory Imagination: Speculative Futures and Biopolitics, reads science fiction in the context of biopolitical theory. The project takes its title from Kaushik Sunder Rajan's diagnosis of what he calls the "nontruth" of the bioeconomy. Statements about the biotechnological future, he argues, can be considered neither truth nor false in traditional logic but instead must be understood as operating in a realm that might, following Derrida, best be described as truth under erasure; that is, such statements are not true in that they do not describe an existing, material reality, but further they cannot be understood as false since they anticipate a future whose truth or falseness can be determined only after the proposed research plan has been executed. Expanding upon earlier work that argues science fiction functions as a supplementary discourse to the discourses of science, this book will explore the exchanges between speculative imagination and material practice in personalized medicine, agribusiness and other genomic research. Within a context in which biotechnology itself relies on speculative discourses, and one in which the economy is largely propelled by such fantasies, critical discourses of science fiction have a crucial role to play in ongoing struggles over how to imagine the future.  Her previously published works include Bodies of Tomorrow (2007), Animal Alterity (2010), and co-authored works The Routledge Concise History of Science Fiction (2011) and co-edited Beyond Cyberpunk (2010), The Routlege Companion to Science Fiction(2009), and Fifty Key Figures in Science Fiction (2009). 
David Lo
University of California, Riverside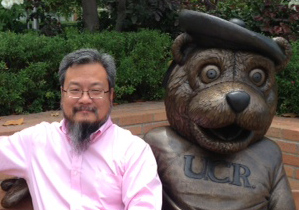 David Lo is a Distinguished Professor of David Lo is Distinguished Professor of Biomedical Sciences, and Senior Associate Dean for Research in the UCR School of Medicine. His research is on the mechanisms of immune surveillance in the intestine, and development of needle-free mucosal vaccines. He is a Fellow of the American Association for the Advancement of Sciences (2007) and a 2005 recipient of a "Grand Challenges in Global Health" award, Bill and Melinda Gates Foundation and the Foundation for the National Institutes of Health.