What's at Stake in the Ethnography of Human Experience? Phenomenological and Psychoanalytic Perspectives
Emory University
September 2008
conference program (pdf)
Organizers: Don Seeman (Emory University) and Sarah Willen (Southern Methodist University)
This conference explored new directions in the anthropology of human experience. Session topics included the relationship between "culture" and "experience," the possibility of creating bridges between phenomenological and psychoanalytic anthropology, and explorations of religious experience, political subjectivity, healing and suffering in light of our shared theoretical concerns. A starting point for the conference was the often-heard assertion that psychoanalysis and phenomenology stand at odds. Rather than striving for consensus on this point, we explored the diversity of approaches in each of these "camps" and challenged one another to consider how a "depth" account of human experience like that promised by psychoanalytic frameworks might be achieved by cultural phenomenologists in the absence of a core psychology. We also considered how developments and divisions in both fields have helped destabilize old oppositions and demand their reexamination. Other questions we posed included whether the ethnography of experience should be viewed as an extension of or a rebellion against Geertzian interpretive anthropology and whether religious experience is a special case requiring separate treatment.
A special issue of Ethos that develops some of these themes can be found here.

Donald Seeman
Emory University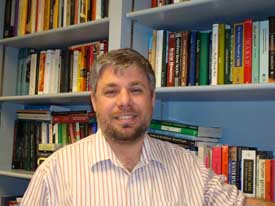 Prof. Seeman received his Ph.D. in Anthropology from Harvard University in 1997. His research interests include medical anthropology, anthropology of experience, Ethiopian-Israelis, anthropological approaches to Hebrew Bible, Judaism and Hasidism, and violence and extremism in Israel. He has taught at the Hebrew University of Jerusalem and in the Department of Social Medicine at Harvard Medical School. His publications include: "'Where is Sarah Your Wife': Cultural Poetics of Gender and Nationhood in the Hebrew Bible," in Harvard Theological Review 91:2 (1998); "'One People, One Blood': Public Health, Political Violence, and HIV in an Ethiopian-Israeli Setting," in Culture, Medicine, and Psychiatry 23 (1999); "Bodies and Narratives: The Question of Kinship in the Beta Israel – European Encounter (1860-1920)," in Journal of Religion in Africa 30:1 (2000) and One People, One Blood: Ethiopian-Israelis and the Return to Judaism (Rutgers University Press, 2009).
web page

Sarah Willen
University of Connecticut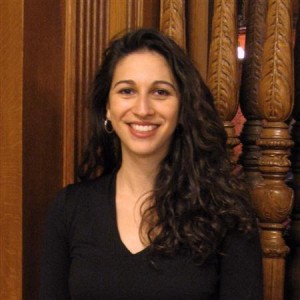 Dr. Willen's research interests span several anthropological subfields as well as public health, bioethics, clinical medicine, and Jewish Studies. Among her research foci are unauthorized transnational migration and migrant "illegality," migration and health, biopolitics and social exclusion, phenomenological approaches to embodiment and experience, "cultural competence," public health ethics, and the notion of a "human right to health." Her first major project explores the causes, consequences, health implications, and lived experiences of "illegal" transnational migration from West Africa and the Philippines to Tel Aviv, Israel. Her primary fieldsites include the Filipino and West African (Nigerian and Ghanaian) migrant communities in Tel Aviv along with three local migrant aid and advocacy organizations. More recently, she has investigated public and NGO reactions to an unexpected influx of over 13,000 Sudanese and Eritrean asylum seekers who began arriving in Israel via the Egyptian Sinai desert in 2006. In a third, U.S.-based project she explores how psychiatry residents in a New England residency training program engage – and resist – notions of "cultural sensitivity" and "cultural competence."
web page